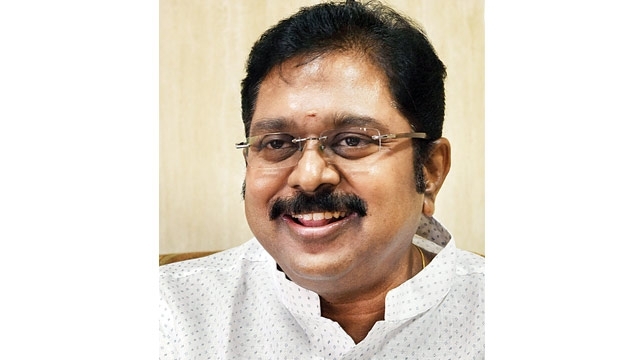 The Opposition parties on Thursday unanimously chose to field former Lok Sabha Speaker Meira Kumar against NDA's Ram Nath Kovind in the July 17 Presidential polls, thus making it a Dalit vs Dalit contest.
He said it was only after Kovind's name came up as the NDA nominee that the opposition forwarded Meira Kumar's name.
"Actually, Nitish Kumar has begun to correct his mistakes by extending his support to Kovind", Modi said countering RJD chief Lalu Prasads statement that Nitish Kumar has committed a "historic blunder" by extending his support to Kovind.
Announcing the candidature of Kumar, whose father, ex-deputy prime minister Jagjivan Ram, was often hailed as one of the tallest Dalit leaders in the country, Congress President Sonia Gandhi said, "17 Opposition leaders have made a decision to jointly field Meira Kumar".
Uttar Pradesh chief minister Yogi Adityanath said onFriday that the opposition parties fielded Meira Kumar as their presidential candidate to divide Dalits to "save their skin".
She then handed over the proceedings to NCP's Sharad Pawar, who said, there are three main names that were doing the rounds and put out the names of three Dalit leaders- Meira Kumar; Sushilkumar Shinde, a former Union Home Minister, and Bhalchandra Mungekar, a former Rajya Sabha MP from Maharashtra.
But Prasad's hopes of any U-turn by Nitish Kumar were quickly dashed with the JD (U) rejecting his request to reconsider its support to Kovind, saying its stand is based on merit and it will stick with Kovind. "We do hope that other parties also join us", Congress president Sonia Gandhi said.
While the Opposition's move is to test Kumar on his "anti-communal, anti-RSS" politics, Lalu said, "I will personally talk to Nitish and try to get him to see the point". "I was told that he is a lawyer, so I called Satish Mishra (BSP)".
The External Affairs Minister on Sunday posted a video of former Lok Sabha speaker on Twitter where she can be seen interrupting her during her speech in the House.