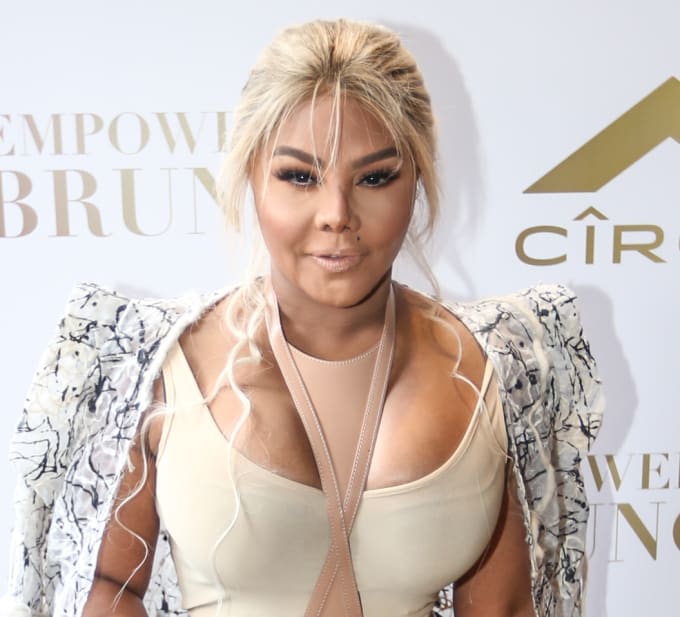 Police in Los Angeles are looking to speak to rapper Lil Kim over a robbery that she may have been involved in. According to the TMZ story, Kim is being looked at as a potential person of interest. She's officially been labeled a person of interest.
Lil Kim has found herself under investigation by the Los Angeles Police Department after a woman claims she was robbed by the Brooklyn rapper's goons. After an argument broke out, cops were called to quell the situation and Kim and her team left. Early Sunday, she and some associates checked out the property for the first time and, when they didn't like it, demanded their money back.
The police determined it was a civil matter and left, but robbers reportedly returned to the home around 4 a.m. donning ski masks and flaunting weapons to retrieve the deposit, slash the victim's tires and steal a hubcap while they were at it. Kim's deposit check and cash, totaling at least $20k.
Kim's representatives declined to comment on the TMZ report.
As a result the LAPD have launched an investigation into the robbery that could land Lil' Kim in some legal hot water. The sources also say that the burglars not only stole the deposit but they also slashed the victim's vehicle tires and stole a hubcap.
Lil Kim is scheduled to salute the late Prodigy of Mobb Deep along with Prodigy's duo partner Havoc.