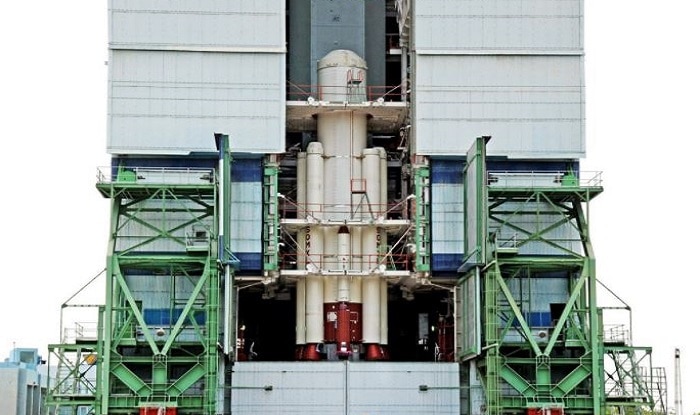 The recently launched 712-kg Cartosat-2 series spacecraft is an advanced remote sensing satellite capable of providing scene-specific spot imagery.
"It can recognise objects within that square (0.6 m by 0.6 m)", an ISRO official said on condition of anonymity. "Defence surveillance will get a leg-up".
The co-passenger satellites have 29 Nano satellites. these 29 Nano satellites from 14 countries like Austria, Chile, Czech, Belgium, Finland, France Germany, Italy, Japan, atvia, Lithuania, Slovakia, United kingdom and United states.
Prime Minister Narendra Modi on Sunday congratulated the ISRO for its success in space science and observed that if on one hand Indias feet are grounded in yoga, it also dreams of transcending the limits in the sky. "This particular mission has been successful, it has put all the satellites into the orbit", he said.
"Congratulations to ISRO on its 40th successful Polar satellite launch ..."
With the successful launch of the Cartosat-2 series satellite/PSLV-C38, the total number of satellites being used for military objective has gone up to 13, says a TOI report quoting an Isro source.
The 31 satellites weighed 955 kg. We will be working on the replacement satellite for IRNSS-1A. "Our efforts to increase the navigation, earth observation and communication satellites will continue".
The Indian space agency on Friday crossed the double century mark in launching foreign satellites by putting into orbit 29 satellites belonging to overseas customers.
While the Cartosat 1 and 2 and Risat-1 and 2 series are used for surveillance, the GSAT-7 is used for real-time communication between aircraft, submarines, ships and land systems.
In the coming days, the Cartosat-2E satellite will be brought to its final operational configuration following which it will begin to provide various remote sensing services using its panchromatic (black and white) and multispectral (colour) cameras.