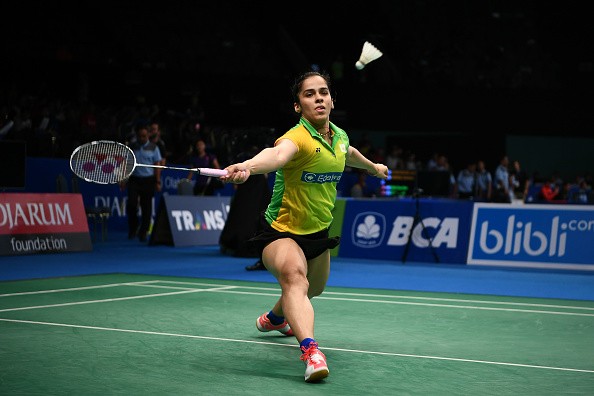 Although Yuqi won the next three points on offer, Srikanth nullified his opponent's fearless attempt to make it 19-13 in his favour and with a smash, he scampered his way to the final. It's just that I had to stay there, he's someone who wants to keep the shuttle in play and goes for the odd shot, so I wanted to stay there and not give him easy points.
The two players had met five times before the Australian Open final with the Chinese shuttler triumphing all five times. Srikanth showed better anticipation and immaculate stroke play to lead 11-7 at the break.
Srikanth continued to remain aggressive but trailed for the first time in the second game after a successful challenge from Chen.
He continued to dominate the proceedings with Shi hitting long, finding the nets.
Srikanth started with a service error which hinted at nerves for the Indian shuttler but everything from then on went in his favour - not by luck but by sheer persistence.
In the second game too, Srikanth reigned supreme as he took a 11-9 lead in the break, and coming back from it, kept things simple.
The duo engaged in some sensational rallies where both tried to surprise each other with odd shots. Srikanth responded well and came up with some brilliant smashes to take a lead of 17-15.
Shi's every ploy was met with determination from Srikanth and it seemed the Chinese had run out of ideas.
A victory for the Indian player will also mean that Indian players would have won three out of the six superseries tournaments this year.
The world No.11 attacked Long again to claim three straight points to make it 20-19, only for Long to smash his way to 20-20.
But Srikanth did not let the momentum slip, helped by Long's erratic game and the underdog earned his first game point at 20-19.
Chen did well to stay within touching distance of Srikanth and led him 14-12 after the changeover as he made a concerted effort to be more aggressive.
Another stiff smash at the net and Srikanth had seven match points.