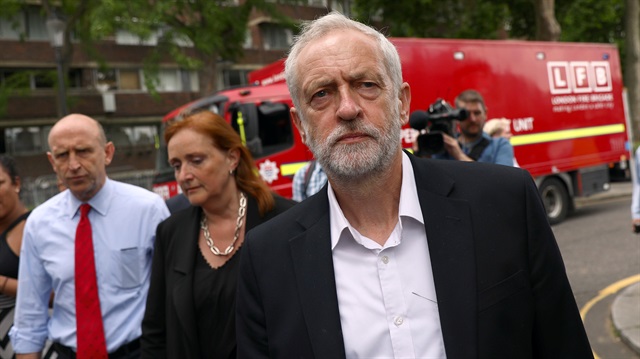 "The most right-wing and reactionary party in northern Ireland will be backed by the most right-wing and reactionary major party in Britain, directly the product of British imperialism's history of intervention and domination in Ireland", he commented, pointing out that the UDA and UVF paramilitaries had backed the DUP in this month's General Election.
Theresa May has insisted a proposed deal with Northern Ireland's Democratic Unionists (DUP) to prop up her minority Government will not be allowed to undermine the Good Friday Agreement.
But Mr Varadkar said Brexit was a "matter of regret" and made clear Ireland would be negotiating as one of the 27 remaining European Union states.
Varadkar also said the two prime ministers had discussed Brexit "in some detail".
"If the DUP really wants to go into the Executive, that party needs to decide whether it is now prepared to embrace a rights-based approach to government in the North".
Newly-appointed Simon Coveney stressed the importance of getting an agreement that reflected the north's circumstances as he took part in talks to restore power-sharing at Stormont yesterday.
Both leaders expressed confidence that the Stormont institutions could be up and running again by the deadline of June 29, averting a return to direct rule from Westminster. "I think it will not actually make as dramatic a difference as people think".
Mr Varadkar said he was "very reassured" by her commitment to make public the terms of any deal. Would we then say they shouldn't be in government in the Republic?
Varadkar said he would emphasize to May the British and Irish governments must remain impartial in Northern Ireland, as stipulated by the Good Friday Agreement.
Asked in Belfast if negotiations with the Tories would conclude this week, Mr Hamilton said: "They will take as long as they take".
Sinn Fein's Stormont leader, Michelle O'Neill, said her party was up for striking a deal.
She is seeking to negotiate a so-called "confidence and supply" arrangement whereby the DUP will throw their weight behind the government in key Commons votes, such as on the Queen's Speech and Budgets.
He said: "I will do my utmost to support the parties in reaching an agreement which ensures the integrity of the Good Friday Agreement is fully protected, that all of its institutions function effectively and fairly and that previous agreements are honourably implemented".