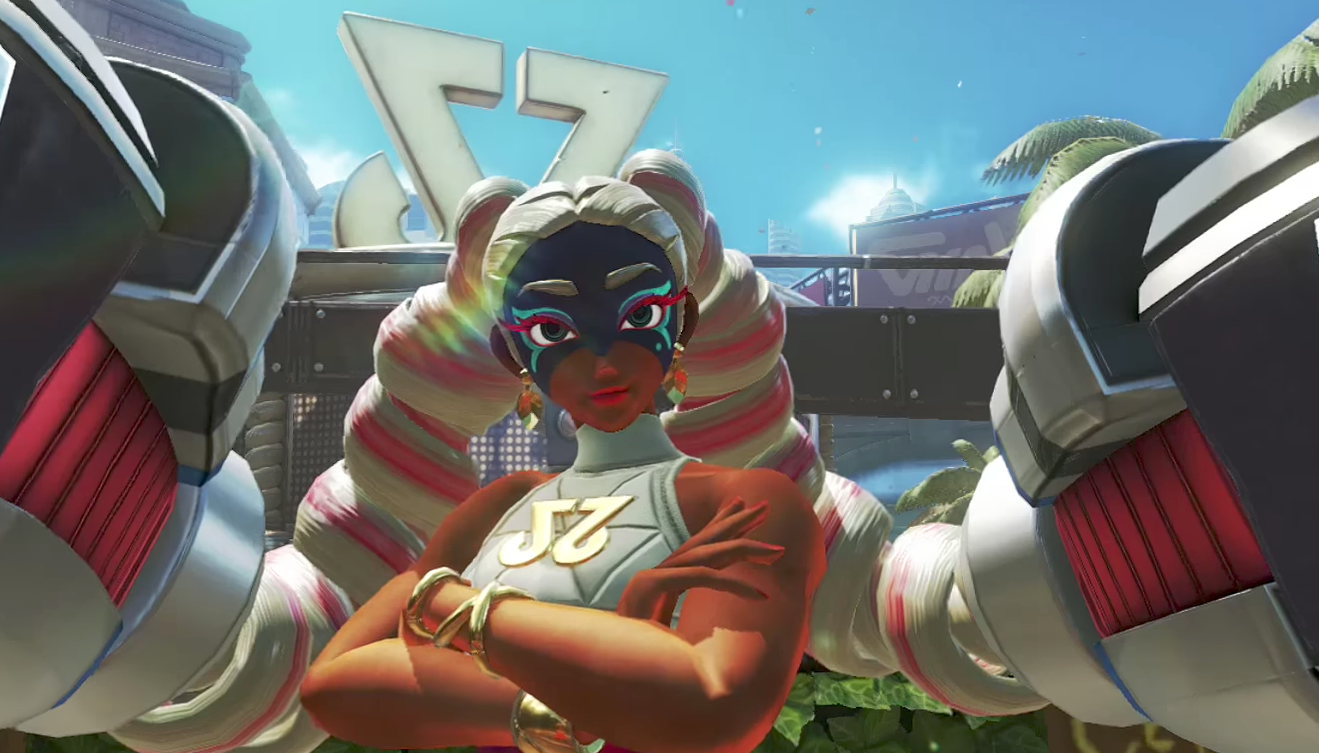 Nintendo is very excited about their upcoming motion-controlled fighting game ARMS, coming exclusively to Nintendo Switch on June 16. However, the campaign was originally launched with additional goals of $3.1 million for an Xbox One release and $4.95 million for a Nintendo Switch port. However, certain details about the game's characters, game modes, and free Demo have been recently revealed ahead of the release date. While it's a bummer that the game won't be available on Nintendo's new system, in this case, it truly looks like there was no other option. Players will be able to enjoy a variety of special moves and power-up during the gameplay. Then there are 2-on-2 team fights where two fighters are bound by a string. They also revealed that there will be several kinds of accessories that are themed around the video game, according to its official website. Players will be knocking some explosive balls into their opponent's court. Do you like these new colors?
Players will be able to use different types of weapons in the single-player mode to overcome some obstacles, defeat enemies, and topple down large enemies.
That's right. Even your gloves can be chopped and changed, with each of the 10 characters (revealed so far) having access to three of their own default mitts, each with varying abilities. The basic Fight mode lets you fight against one player, with bombs or healing items dropping on the arena. Thanks to a partnership with Blizzard, the game will be exclusively tied to Battle.net, and offer players a number of exclusive technical features such as an uncapped framerate and 4K support.
Specifically for ARMS, Nintendo has also promised to launch new software updates, new maps, fighters, and cool weapons. First Demo event will go live on May 27 and will end on May 28, 2017.