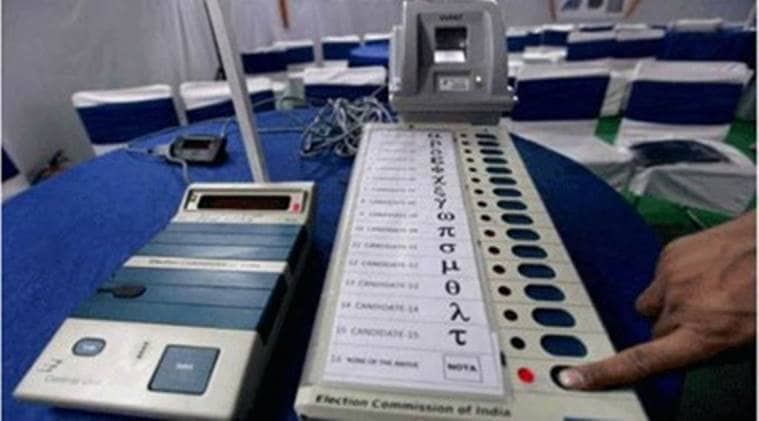 An EC official said the challenge will not be restricted to machines used in recent assembly polls.
Mr Kejriwal also attributed his party's defeat in the Punjab assembly polls and the Delhi municipal polls to the alleged tampering of voting machines. Today, before a press conference, the Election Commission will display the working of both an electronic voting machine or EVM and Voter Verified Paper Audit Trail or VVPAT.
The long-awaited EVM Challenge to establish that the Electronic Voting Machines can not be tampered will start from 3 June, Chief Election Commissioner Nasim Zaidi announced on Saturday.
Earlier this week, the poll panel had said it would offer an "opportunity" to the political parties to prove that EVMs used in the recently held assembly polls were tampered with or can be tampered even with laid down safeguards. It is between the election commission and the parties who are crying foul needlessly.
But the Election Commission doesnt expect anyone to win the challenge.
Notably, the Commission has refused to use the term "hackathon" to describe the challenge, contending that the word can not be used since EVMs are not connected to the internet.
The Centre had announced that the 2019 general election will be held entirely using the new, advanced VVPATs that print a paper receipt for each vote cast.
In 2009, the Commission had held out a similar challenge when it demonstrated the functioning of EVMs brought in from various parts of the country to Vigyan Bhavan here.
The Bharatiya Janata Party (BJP) yesterday said that the live demo of EVMs and VVPATs by the ECI will ensure credibility and the authenticity of the voting machine will be retained.
Later, several other parties had joined the chorus and waned the EC to revert to paper ballots. Finance Minister Arun Jaitley said 3174 crores were released for almost 16 lakh VVPATs which will be ready by September 2018.
While the BJP, CPI, CPI (M), AIADMK, DMK, NCP and JD (U) clearly supported the use of EVMs, provided paper trail machines are attached to it, BSP, AAP, Trinamool Congress said the paper ballot system was better and more transparent.