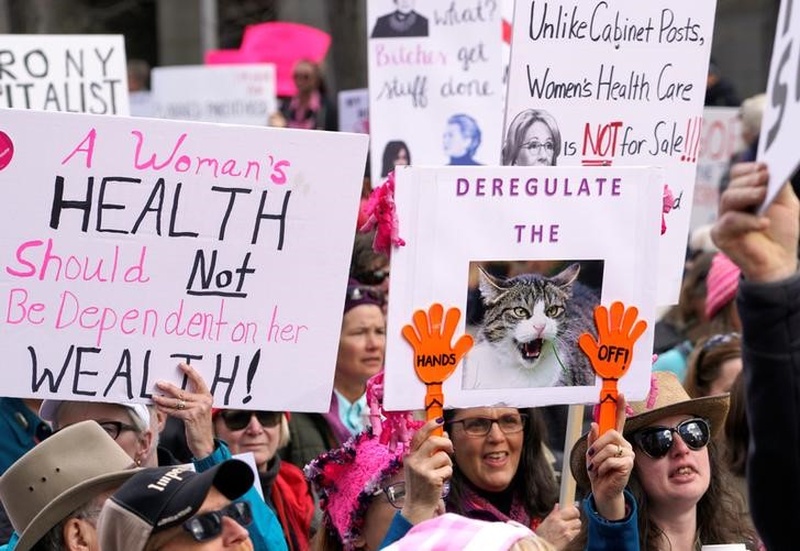 President Donald Trump signed a bill Thursday that will allow states to withhold federal funds from organizations and facilities that provide abortion services, such as Planned Parenthood.
As previously reported on The Root, Trump signed legislation on Thursday that erases former President Barack Obama's rule that blocked states from withholding federal Title X funding from women's organizations that perform abortions, including Planned Parenthood. After the House first passed the measure, the Senate voted 50-50 for the bill, with Vice President Mike Pence casting the tie-breaking vote to approve the measure. It is already illegal to use federal funds for abortion, instead that money goes to everything from prenatal care, to contraception counseling, cancer screenings, and other health services for low-income women.
The 100-year-old institution operates 661 clinics providing health services to 2.5 million patients every year, many of who are low income.
The rule stipulated health providers offering those services would receive the funds regardless of whether they also perform abortions.
This GOP victory comes after House Republicans withdrew a bill last month that would have repealed Obama's landmark health legislation, the Affordable Care Act.
State courts have ruled against restrictions on Medicaid reimbursements for non-abortion related family planning services to health care providers like Planned Parenthood.
Trump didn't sign the bill in a public ceremony, but invited the heads of two of the largest anti-abortion groups in the country to join him for the signing: Concerned Women for America CEO Penny Nance and Susan B. Anthony List President Marjorie Dannenfelser.
American Life League president Judie Brown stated: "President Trump is expressing the sentiment many of us feel about Planned Parenthood receiving our tax dollars to assault the souls and sensibilities of our children". It's no surprise that Republicans, who have long clamored to take away the roughly $20 million Planned Parenthood received under Title X, seized the proverbial moment.
"Republicans didn't listen to us", said Senator Patty Murray of Washington, the senior Democrat on the health committee. Dannenfelser told the New York Times that redirecting funding away from organizations that provide abortions is a "winning issue".