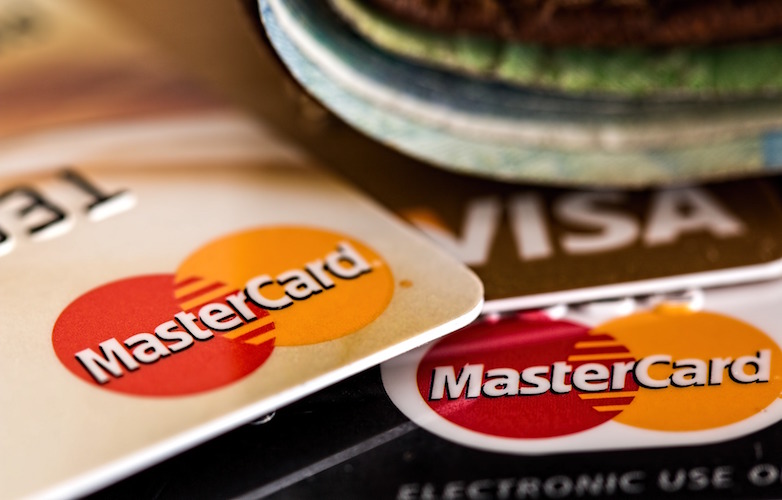 This week, Mastercard unveiled a new card it has been trialing in South Africa, which comes with a built-in fingerprint sensor. Additional trials were planned for Europe and Asia Pacific.
Previous biometric payment cards only worked when used in conjunction with a separate fingerprint scanner. An encrypted digital template of your fingerprint will then be be stored on the card's EMV chip, which will work with the fingerprint sensor to determine that you're the owner of the card when you're making a purchase. Instead of keying in a PIN code, which offers minimum security, the cardholder simply places her or his finger on the sensor to authorize payment. For now, people will need to register their fingerprints at a store or bank branch, but Mastercard is already working on a way to do that from home. On the top right-hand corner of the "biometric card" is a small square that acts as the reader.
Mastercard says that the technology will work with any Europay, Mastercard and Visa (EMV) card terminal globally and has been testing the tech here in South Africa with the help of Pick n Pay and ABSA Bank. "Additionally, a future version of the card will feature contactless technology, adding to the simplicity and convenience at checkout", the company said. A full roll out is expected later this year.
Biometric authentication technology has always been touted as a means of making paying for goods faster and more convenient for users by removing the need to remember passwords or PIN numbers while also providing a high level of security.
Although Apple is credited with making the technology go mainstream, the first mobile to include a fingerprint scanner was released 10 years ago. The technology creates a platform on which we can further our strategy of personalising the shopping experience in a meaningful way.
The biometric card has a two-tier authentication system, though the first one can hardly be considered secure.
Absa would make biometric cards available to its customers after the test period, said Geoff Lee, head of card and payments at Absa retail.
"The technology will effectively enable our customers to rely on their unique fingerprints to make payments in a face-to-face environment".