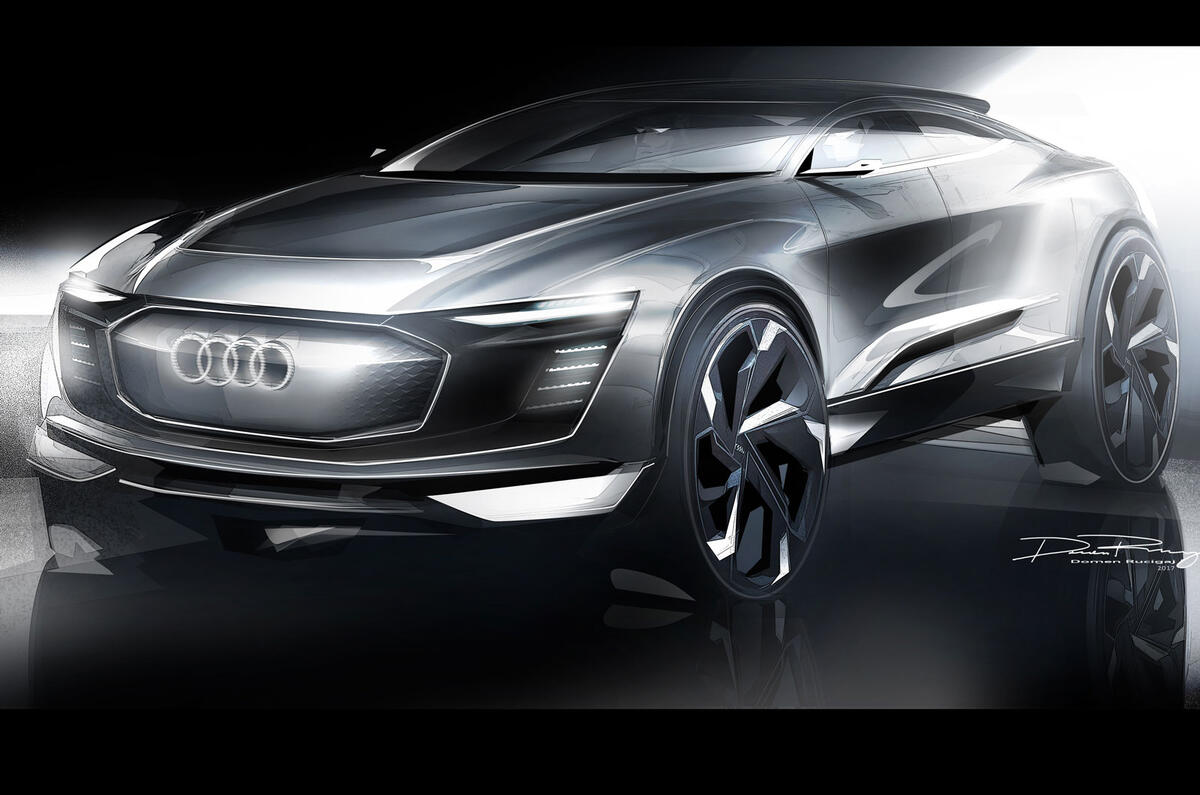 The automaker revealed its new e-tron Sportback concept at the annual Shanghai motor show, formally known as Auto Shanghai 2017, on Tuesday.
Audi has revealed an all-new electric concept vehicle at the Shanghai Motor Show, with a production variant of the e-tron expected to enter production in 2019.
Audi has not detailed the E-Tron Sportback concept much, except for a couple of teasers and a set of official sketches.
"We have made a conscious decision to give the Audi e-tron Sportback its first showing here in Shanghai because China is the world's leading market for electric automobiles", explains Dr. Dietmar Voggenreiter, member of Audi AG's board of management for marketing and sales.
The concept features Audi's singleframe grille, with an illuminated four-ring logo.
Audi is coy about the technical specifications of the e-Tron Sportback and all we can say is that it will definitely be electrified (e-Tron being the biggest hint).
The e-tron Sportback concept features cameras for sideview mirrors and the real-time stream of the car's surroundings are shown on displays in the doors.
The Audi e-tron Sportback represents an important milepost for Audi along the road to electric mobility. Digitally controlled Matrix LED units at the front and rear produce an excellent light yield. Audi rates the system's total output at 429 horsepower, while a "boost" mode delivers up to 496 horsepower for a short period of time. A 95 kWh battery pack will enable just over 310 miles of range per charge, although that will probably be closer to 275 miles, given that the Germany-based Audi uses the European rating system for electric vehicle range. He added the auto would first be produced in Europe, "but we will see whether to import into China or produce it in China". One electric motor on the front axle and two on the rear send power to all four wheels. That means three electric motors and a fully charged range of around 300 miles - though how that will translate to a production model is unknown.