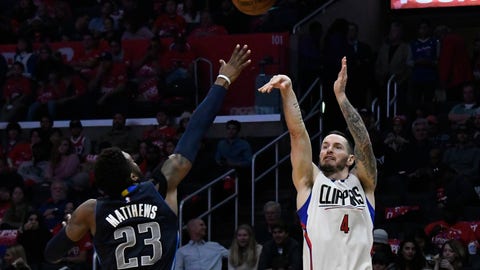 The Cleveland Cavaliers may have produced the straw that broke the camel's back when they made a decision to rest the trio of LeBron James, Kyrie Irving and Kevin Love during last Saturday's primetime television game against the Los Angeles Clippers.
On Monday, Ramona Shelburne of ESPN.com reported Silver sent a memo to team owners noting the practice will be discussed at the April 6 NBA Board of Governors meeting in NY. He also cautioned that teams could face "significant penalties" for not obeying the league's rules about notifying the league and opposing teams when players will be unavailable.
A copy of the memo was obtained by ESPN and USA Today, and in it Silver said the issue of resting players would be a topic at the next NBA Board of Governors meeting April 6.
The debate remains simple at its core: General managers, head coaches, and to a further extent, owners, all want to win championships, not regular season games. The fans and the league's tv partners, as well as league commissioner Adam Silver have some major concerns about these superstars not playing in high profile matchups. That's because, Silver added, those other people may not have the correct awareness of the impact those decisions have on "fans and business partners", the reputation of the league and "perception of our game".
Silver added that owners must be involved and can not simply defer decision-making on this issue to others who may not be aware of the impact that sitting star players has on fans and business partners. "But we also have to be realistic that the science has gotten to the point where there is that direct correlation that we're aware of between fatigue and injuries".