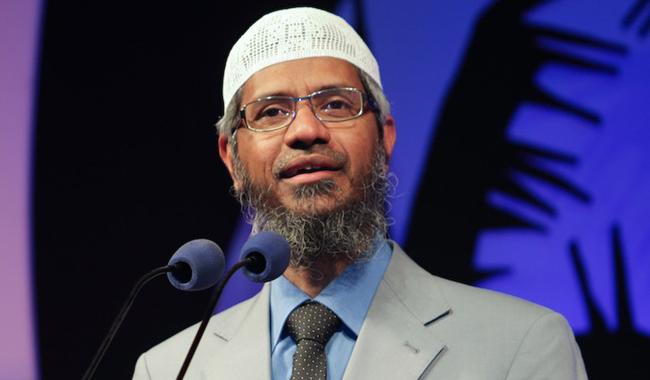 It may be recalled that Naik has been accused of encouraging enmity and hatred among different religious groups in the country.
On March 16, the Delhi High Court had upheld the Centre's decision to immediately ban Zakir Naik's Islamic Research Foundation (IRF), saying the organisation and its president and members were indulging in "unlawful activity".
Naik has been on close watch since Dhaka terror blast and if he fails to appear on March 30 before NIA then his properties which are in crores might be attached.Apart from Jasmine Apartment in Mazgaon, Mumbai, where Zakir Naik was born and brought up, the controversial preacher owns some 25 high-end flats in Mumbai alone.
The Enforcement Directorate (ED) said it attached the assets "in view of their involvement in the case". Act (UAPA) have also been slapped on him.
The agency issued a provisional order under the Prevention of Money Laundering Act (PMLA) attaching mutual funds worth about Rs 9.41 crore and five bank accounts containing deposits worth Rs 1.23 crore in the name of Naik's NGO Islamic Research Foundation (IRF).
The NIA had asked previously asked Naik to appear before it on March 14 and ordered him to face questioning. The notice was received by his brother.
The51-year old scholar is believed to be now residing in Saudi Arabia to evade arrest over accusations that he had inspired suspects involved in a attack in Bangladeshi capital Dhaka.
Zakir and his associates were listed in an FIR a year ago in November. The court said the Ministry of Home Affairs (MHA) has sufficient material for the immediate ban.
Dr Naik, who is under scanner over alleged terror-related activities, had recently refuted all such allegations and claimed that he is instead a messenger of peace.