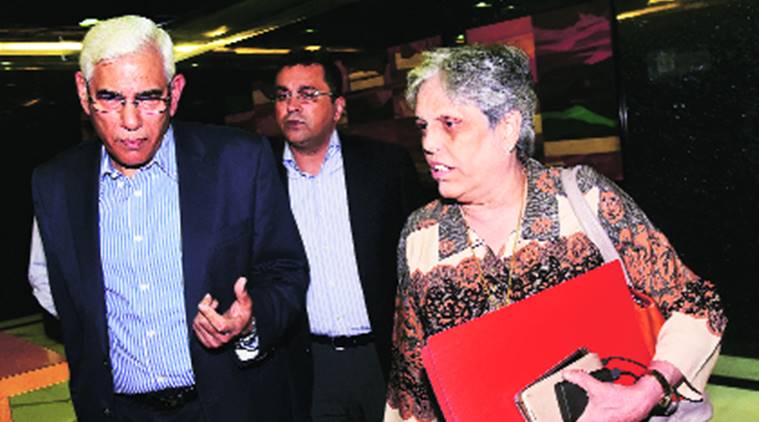 The Supreme Court-appointed Committee of Administrators (CoA), on Saturday night, listed the amended memorandum of rules and regulations that govern BCCI on the Board's website. As the BCCI is registered under the Society's Act, it needs three-fourth of members approval to make any changes to the constitution.
This comes in wake of BCCI's new rule which says: "Each State shall be represented by a state cricket association duly recognised by the BCCI and such associations shall be Full Members".
Vinod Rai headed Committee of Administrators on Sunday removed 41-time Ranji Trophy victor Mumbai as a Full Member and granted Bihar, Telangana and all North Eastern states Full Membership status. Apart from the north-eastern states, the new list has also included Bihar, Telangana and Uttarakhand.
Accordingly 41-time Ranji champions are now associate member of BCCI along with Baroda and Saurashtra - the two teams from its mother state Gujarat are now associate members and will take turns to "rotate annually" to vote. They produced great cricketers like Sunil Gavaskar, Sachin Tendulkar, Dilip Vengsarkar and so many other big players Giving them a mere associate membership is wrong.
The new constitution has put an end to the nine years or nine-plus-nine (in the BCCI and state) debate as well. BCCI office bearers can not be over the age of the 70 or be a Minister or government servant.
The letter states: "The proposed new ICC Constitution and financial model will, if adopted, entitle us to exercise certain rights under the MPA and also to avail remedies under applicable law. We need the SC to clarify as to whether the CoA has the power to rewrite the constitution", a former official said. We are not at liberty to change the court order.
After being given the mandate to enforce the Lodha Committee recommendations (with modifications), the CoA will now approach the Apex Court to find out if it has done the right thing.
A COA member was quoted to be saying by The Sunday Express, "The Lodha Committee has prepared a constitution that the court has approved".
On Monday, the Supreme Court is likely to hear interim applications filed by several state associations, requesting for the permission to hold a general body meeting.