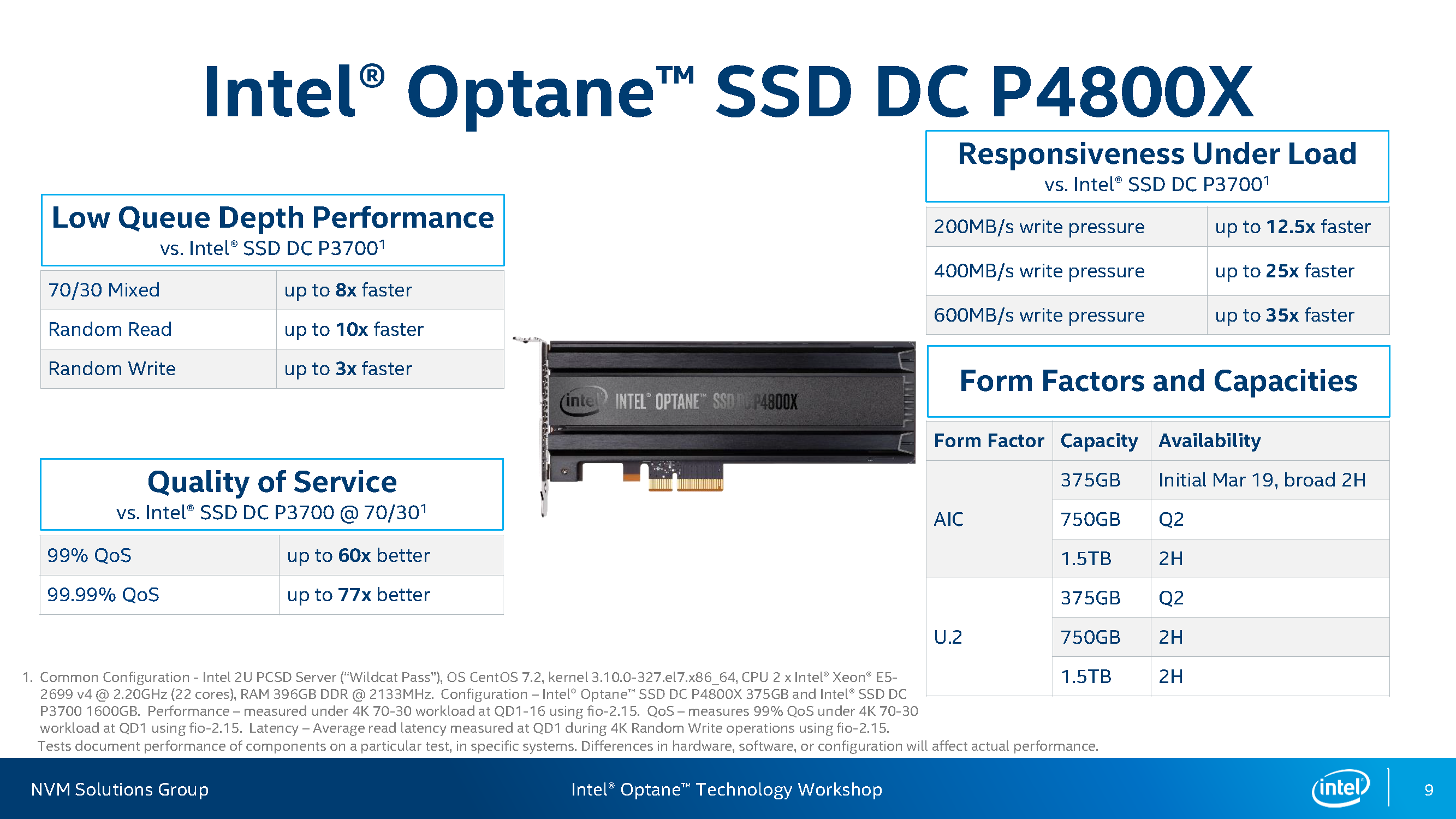 The Intel Optane SSD DC P4800X expands the reach of cloud computing solutions, and is created to be used for emerging applications such as artificial intelligence, electronic trading, machine learning and medical scans.
Intel does a lot more than just make CPUs and one of its promising memory technologies is finally coming to products. More variants, in terms of capacity and form factors are expected to be available from the second half of 2017. The company was also forced to revise some of its performance estimates downwards from the figures it quoted when it first announced the technology in June 2015.
Intel said its Optane SSDs combine emerging Xpoint memory media with its memory controller as well as proprietary interface hardware and software.
Meanwhile, Micron is targeting its SSDs based on Xpoint technology at cloud applications, data analytics, online transaction processing and the Internet of Things. Instead, it relies on layers of switch and memory cell materials that can permanently change their state.
With the first Optane products now shipping, Intel is playing up the technology's high responsiveness, with a latency much lower than that of the NAND flash, upon which most SSDs are currently based.
The DC P4800X also offers much higher endurance than comparable SSDs, having been rated for 30 drive writes per day, for three years.
Intel has claimed that the initial 375GB Optane implementation has a latency below 10 microseconds, throughput of 550,000 4K random read input-output operations per second (IOPS) and 500,000 4K random write IOPS, though has not yet detailed peak throughput in gigabytes per second. Once again, impressive but nowhere near the promised thousand-fold increase over durability of flash.
In theory, Memory Drive could benefit in-memory applications such as SAP HANA, but Intel said it is now in talks with SAP and other in-memory providers on ensuring those applications work properly with the technology.