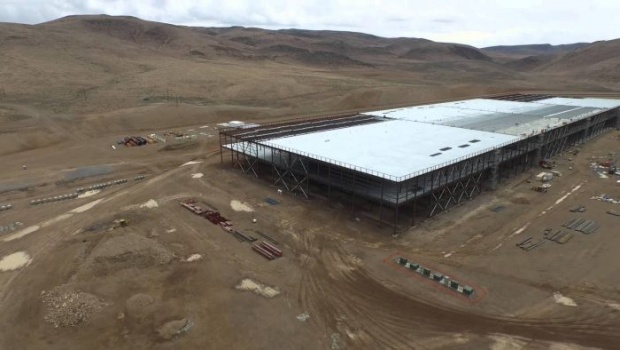 Over the past 12 months, total industrial production was up 0.3 percent, with mining output up 1.8 percent but utilities production off 7.0 percent year-over-year.
The Federal Reserve said on Friday manufacturing production rose 0.5 percent last month. Economists surveyed by The Wall Street Journal had expected the index to climb 0.2%.
However, the Fed said utilities output plummeted by 5.7 percent in February after tumbling by 5.8 percent in January amid continued unseasonably warm weather.
Mining production, which includes oil drilling, increased 2.7 percent, reflecting another solid gain in oil and gas well drilling. The lower figure stemmed largely from a sharp decline in utilities output, down 5.7 percent, likely due to warmer-than-normal winter temperatures. The sector is also benefiting from a surge in sentiment amid promises by the Trump administration to pursue business-friendly policies, including tax cuts and deregulation. Excluding autos and parts, production at manufacturers rose 0.4 percent after a 0.6 percent advance. That followed another 0.5% gain the previous month. Machinery output increased 1.1 percent.
Capacity utilization, which measures the amount of a plant that is in use, eased to 75.4 percent from 75.5 percent in the prior month, the Fed report showed. There were also increases in the production of primary metals, fabricated metal products and nonmetallic mineral products. Overall industrial capacity utilization fell 0.1 percentage point to 75.4 percent. Industrial output has been in an up-and-down pattern since last fall. Manufacturing has struggled in recent years due to recent oil downturns, a weaker global economy and a strong dollar have made USA exports more expensive overseas.