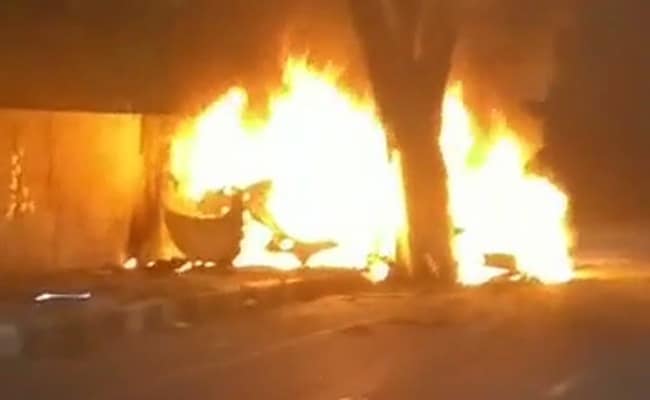 In a tragic news, national vehicle racing champion Ashwin Sundar passed away in a brutal accident on Saturday morning in Chennai.
Professional auto racer Ashwin Sundar and his wife Nivedithaa were charred to death after their BMW rammed into a roadside tree in Chennai on Saturday morning. The vehicle then caught fire and the couple was charred to death. Firefighters took almost half-an-hour to put out the fire, after which the police broke upon the vehicle to recover the bodies. Petrol, which has high ignition quality compared to diesel, could eaisly catch fire from the heat of the engine block.
Seeing the vehicle on fire, passersby alerted the Chennai city police control room, and a team of police personnel were quickly sent to the spot but it was too late for the couple to be evacuated from the auto. Police officials confirmed that the racer was driving above the allowed speed limit.
The bodies have been sent to the Government Royapettah hospital for post-mortem.
While Ashwin was a professional racer, Nivedhitha was a doctor working at a private hospital in a Chennai.
This comes days after the Chennai Police had seized ten luxury cars for racing on the East Coast Road and arrested one person for allegedly driving over the foot of a police inspector.